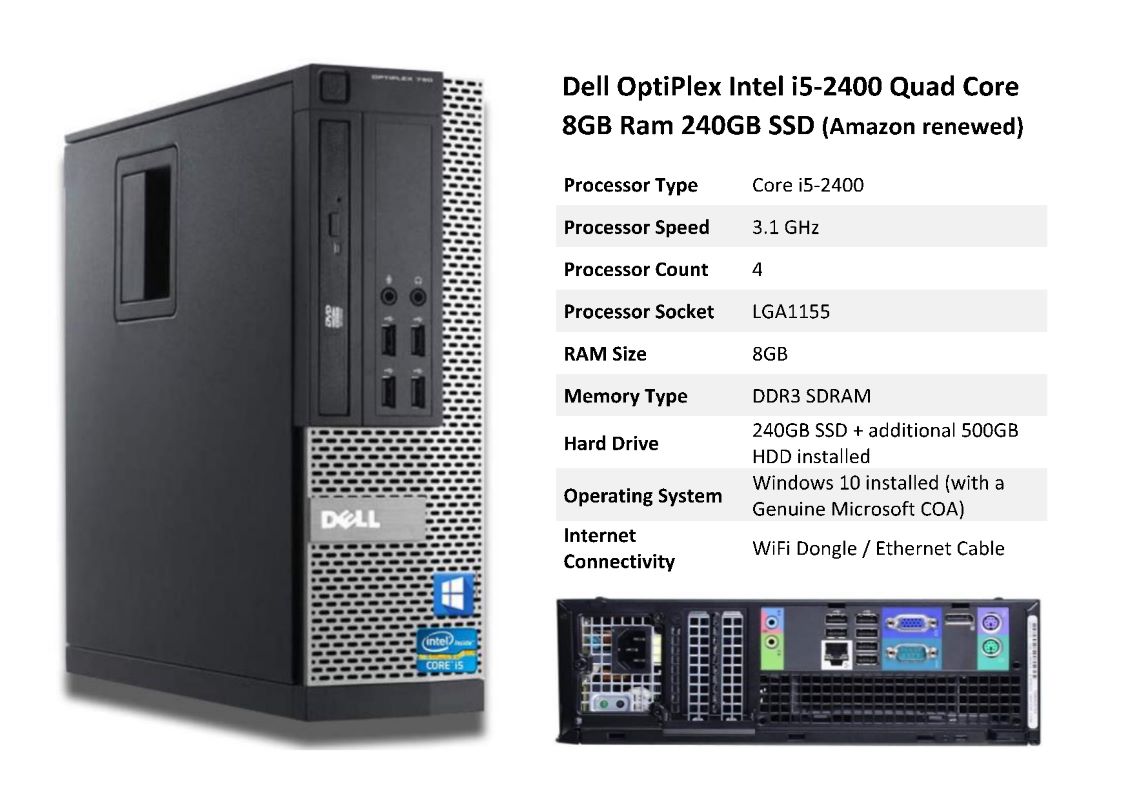 Renewed Dell Optiplex comprises 8GB of high speed DDR3 RAM paired with an Intel i5 Quad Core processor worth €160
Description
Daragh Crawley has kindly donated a renewed Dell Optiplex desktop PC purchased on Amazon with a value of €160
This product works and looks like new:
- This pre-owned product has been professionally inspected, tested and cleaned by Amazon-qualified suppliers.
- No signs of cosmetic damage (scratches, dents, etc.) will be visible when the product is held 30 centimeters away.
This Dell Optiplex comprises 8GB of high speed DDR3 RAM paired with an Intel i5 Quad Core processor that ensures you can run multiple applications at the same time without any slow down, for a truly simple and easy multitasking experience. The i5-2400 has a base clock speed of 4 x 3.10GHz but can turbo boost to 4 x 3.40GHz for when you really need that extra power to help complete your demanding tasks with ease. Furthermore, the 240GB SSD ensures lighting fast response times from your computer and all applications, the additional 500GB Hard drive offers a plethora of extra storage space for all your programs, files and media. Windows 10 - the latest version of Windows is installed with a Genuine Microsoft COA, meaning that your system will always be up to date and receive the latest features and updates that Microsoft releases.